Large Fibroid Uterus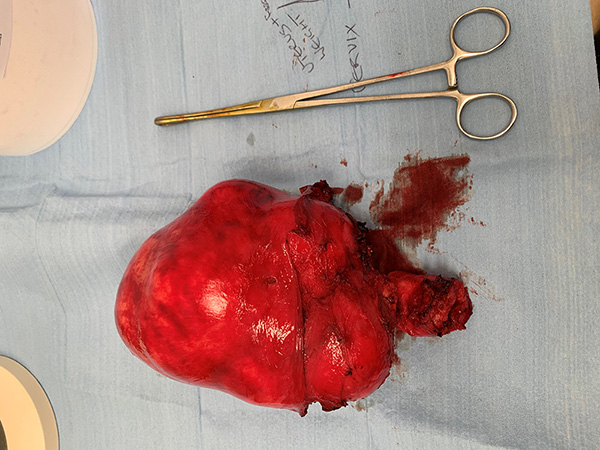 46 year old nulliparous patient presented with large mass in her abdomen up to her umblices. Mass causing a sharp right sided abdominal pain and discomfort.
Ultrasound and CT showed a large fibroid uterus.
Laparoscopic hysterectomy was performed with gel port to remove the uterus after manual morcellation. Histology showed fibroid uterus and cervix unremarkable, weakly proliferative endometrium, leiomyomas, right and left fallopian tubes and no malignancy seen.
Patient was seen 6 weeks post operatively with no concerns. All wounds healed well.