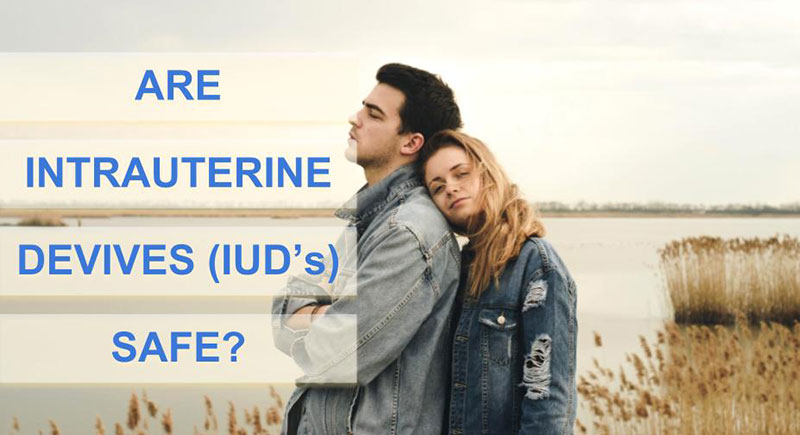 ARE INTRAUTERINE DEVICES (IUDs) SAFE?
Mirena is a common and very effective form of birth control known as an Intrauterine Device (IUD). The number of women using IUDs as a form of birth control is growing.
For patients considering contraception, your doctor will review your suitability for the use of an Intrauterine Device, whether it is safe for you.
WHAT ARE INTRAUTERINE DEVICES (IUD)?
An IUD is a small T-shaped plastic device with copper banded around the transverse arms, which is inserted into the uterus to prevent pregnancy.
An intrauterine device (IUD), is also known as an intrauterine contraceptive device (IUCD),
ADVANTAGES OF INTRAUTERINE DEVICES (IUD)
The IUD is one of the most popular contraceptive methods, especially for long-term reversible contraception.
IUD's advantages are that it is:
Highly effective, with a 99% success rate over five years of IUD use
Can last for ten years if it is not removed in between
Can be easily fitted and removed
Immaediately active
Does not interfere with intercourse, and
Fertility returns promptly on discontinuation
Does not cause weight gain, mood swings or sex drive
WHO CAN USE IUDS
IUD's can be used by almost any woman. These include women who:
Have never given birth
Use any type of medication
Cannot use estrogen-containing contraceptives
Have a history of venous thromboembolism, diabetes or migraines
Have had a stroke, myocardial infarction, or other forms of arterial disease
Are over 35 years who smoke heavily
IUD's are not associated with cancer of any organ unlike hormonal contraception
DISADVANTAGES OF INTRAUTERINE DEVICES (IUD)
Despite the obvious benefits of an IUD, some patients report the following drawbacks:
Menorrhagia is a complaint by some women, as are dysmenorrhea and polymenorrhea.
It offers no protection against sexually transmitted infections (STIs)
Low risk (1%) of acquiring a uterine infection during IUD insertion
Pelvic Inflammatory Disease (PID) may occur if she is infected with an STI and goes untreated while using an IUD
Expulsion of the IUD may occur
Uterine perforation may rarely occur (0.1%)
An elevated risk of ectopic pregnancy if conception occurs with an IUD in situ,
WHO SHOULD NOT USE AN IUD
IUD's are not suitable for women who have:
Irregular vaginal bleeding caused by cancer of the female sexual organs
Current or recent past history of pelvic infection
Current dysmenorrhea or menorrhagia
Small uteri or abnormally-shaped uteri
Ovarian, cervical, or endometrial cancer
Malignant trophoblastic disease
Structural heart disease
HISTORY OF IUDs
There may be a lingering misconception about IUD's safety dating back almost 40 years ago when the earliest versions resulted in various lawsuits and the FDA changing there test and reporting regimes.
Today, modern IUD's are unlike your grandmother's IUD. These IUDs are safe and reliable long-term contraceptive methods.
WHEN TO SEE A DOCTOR
If you are considering an IUD or other forms of contraception or are concerned about any gyneacological problem that may require further investigation, we would advise that you see your general practitioner and possibly obtain a referral to see Dr Gailani.
Dr Gailani can offer specialised help, advice on a possible diagnosis, further investigations and suitable treatment. Contact his rooms at www.omargailani.com.au
Treatments