A 47-year-old patient presented with bleeding and abdominal pain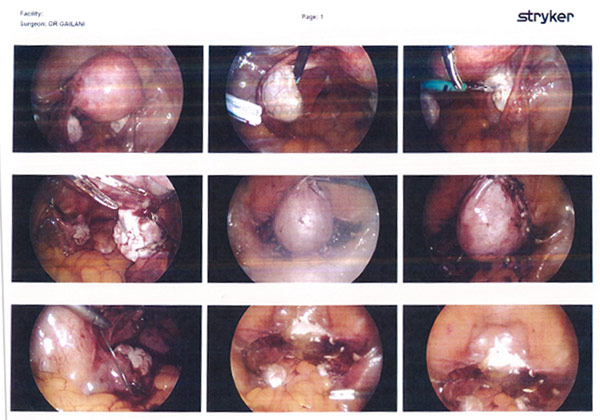 The patient is para three (one vaginal delivery and two caesarean sections).
Patient had previous laparoscopies for endometriosis.
A subtotal hysterectomy and removal of both tubes was done laparoscopically. The large uterus was placed in a bag and morcellation of the uterus was done within the bag. The histopathology was benign, showing benign fibroids and adenomyosis and both tubes were normal.
The patient was seen six weeks post-operatively with no concerns.